07.01.2021
FIBRAIN recognized with renowned award!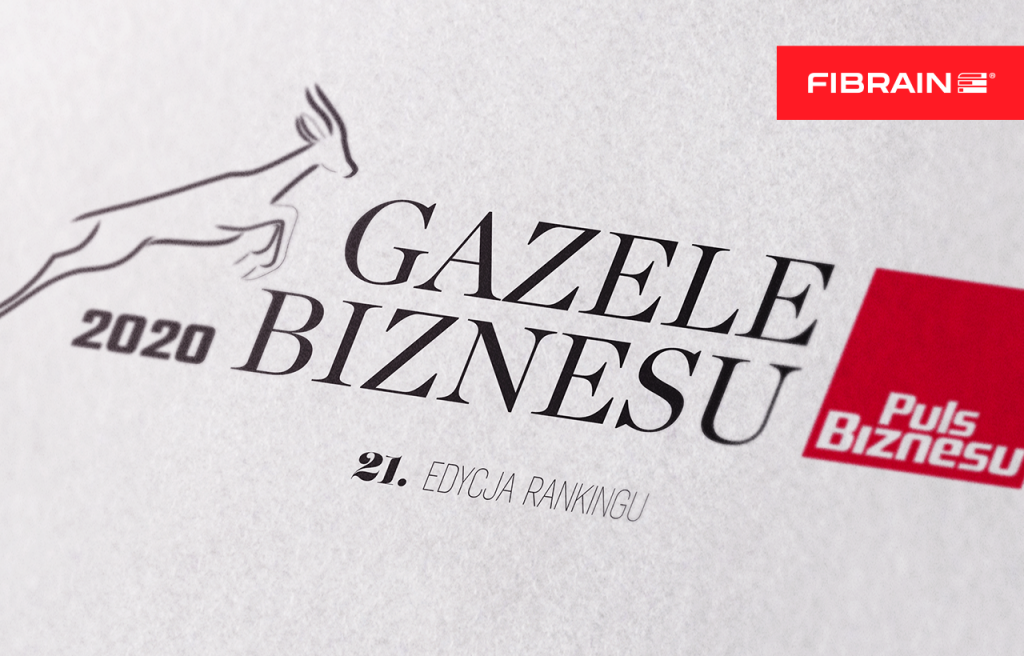 Gazele Biznesu is a prestigious list of companies that are dynamically growing and achieve high financial results! It is worth to underline that this list has a national character and so far we have achieved this award several times.
It proves that FIBRAIN has been flourishing constantly for many years now!
We are very happy to be successfully recognized with this award!