23.11.2021
EU imposed a definitive anti-dumping duty rates on cables imported from China!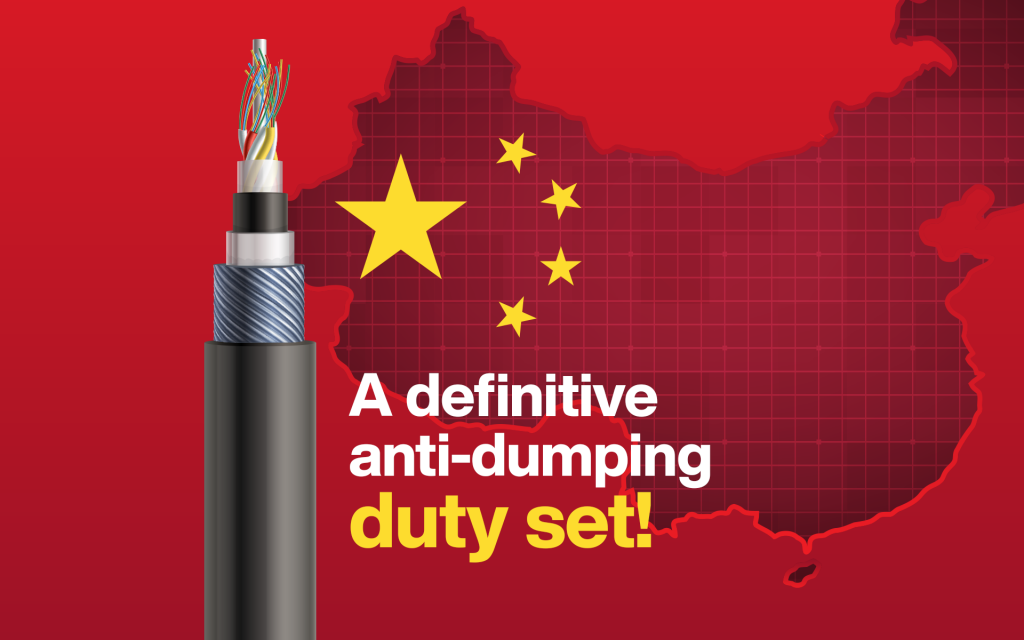 The expected earthquake on the European cable market became a fact. As previously reported, the European Commission finally decided to impose a duty on Chinese fiber optic cable producers. On the basis of the analysis, it was confirmed that the EU industry has suffered due to the dumping measures practiced by the Chinese producers. Ultimately, it was decided to impose a duty on almost full range of single-mode fiber optic cables (excluding only pre-connectorized products and cables for submarine use).
For some suppliers, lower duty rates of margin have been set, and will reach 19.7% and 31.2% (taking into account additional mitigating factors and depending on the level of cooperation with the conducted investigation). However, for the majority of suppliers the duty will amount to 44%.
The regulation entered into force on 19th November 2021. Needless to say, the customers are the ones who will pay extra for the imposed anti-dumping duty rates.
Naturally, this issue does not concern European producers whose cable plants and manufacturing centers are located in the EU – such as FIBRAIN. Once again, we want to reassure our customers that all FIBRAIN cables are produced in our manufacturing center in Poland, so there is no need to worry or be afraid that the new regulation will affect our customers.
If you want to read more about this case, we kindly invite you to visit the following websites of the EU Commission.

Polish version: https://eur-lex.europa.eu/legal-content/PL/TXT/PDF/?uri=CELEX:32021R2011&from=EN
English version: https://eur-lex.europa.eu/legal-content/EN/TXT/PDF/?uri=CELEX:32021R2011&from=EN