17.09.2019
FIBRAIN Tech Summit Conference in Zakopane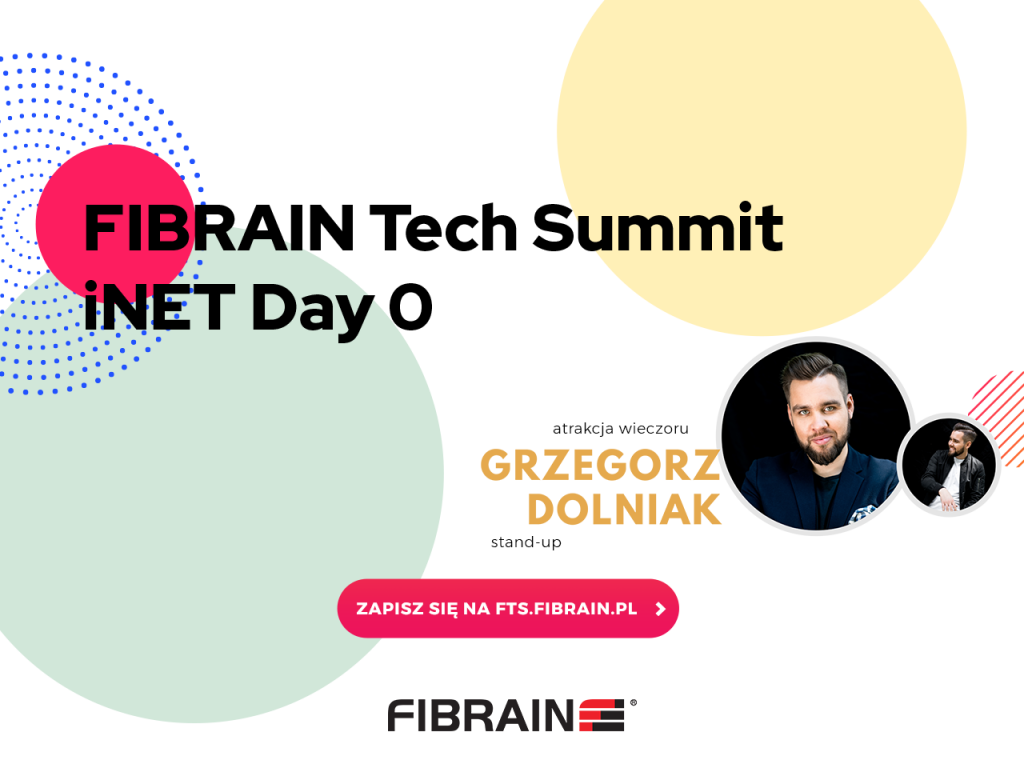 The FIBRAIN Tech Summit Conference will be an excellent opportunity to learn about modern technologies of fiber optic access, both from the business and technical point of view.
You will hear about:
Monetization of FTTH networks
XGS-PON/NG-PON
Interoperability in GPON / XGS-PON networks
Network automatization
CPE as an interface between an operator and a subscriber
When the less is more? TCO and how to buy open GPON / XGS-PON solutions
Case Study: Migration between GPON providers for 2,000 subscribers
Date and place: 28.10.2019, Kasprowy Hotel, Zakopane
And in the evening, on the eve of the 24 iNET Meeting conference, we invite all participants to BeforeParty, where we guarantee great fun in a genuinely highland atmosphere with the evening's guest – the irreplaceable comedian Grzegorz Dolniak!