31.03.2021
Will new EU decisions provoke real "earthquake" on the fiber optic cable market? Anti-dumping measures are coming closer than ever before.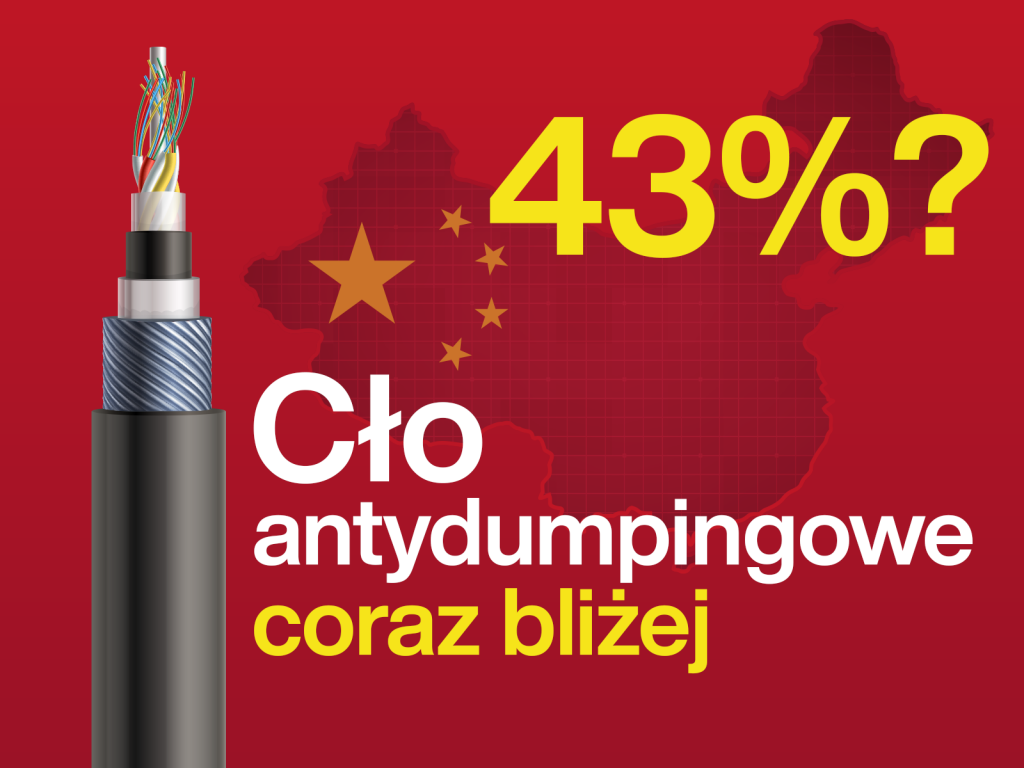 In the fiber optic cable industry, this is one of the most important decisions for investors who are implementing their projects New information concerning anti-dumping duty proceedings, which aim at supporting and protecting the interests of European producers, has been officially confirmed
The European Commission has just decided to take another step towards imposing an anti-dumping duty on fiber optic cables imported from China. Pursuant to the latest EC regulation, the registration of potential deliveries was introduced from March 31, so those duties can, if necessary conditions are fulfilled, be levied retroactively on the registered imports in accordance with the applicable legal provisions. The allegations in the complaint requesting the initiation of an anti-dumping investigation estimate an average injury elimination level of średnio 43% for the product concerned.
Are consumers aware of the upcoming changes? Imposing duty will naturally translate into higher final price for an average customer. Consequently, all the investors who are purchasing cables from Chinese producers, should take into account the significant cost increase in their projects. Additionally, it can be assumed that the regulation may also extend to other countries in the future
At the same time, we want to reassure our customers that all FIBRAIN cables are produced inour manufacturing center in Poland, so there is no need to worry or be afraid that the new regulation will affect our customers.
We will monitor this situation and keep you updated. If you want to read more about this case, we kindly invite you to visit the following websites of the EU Commission: