03.08.2020
New FIBRAIN HD family!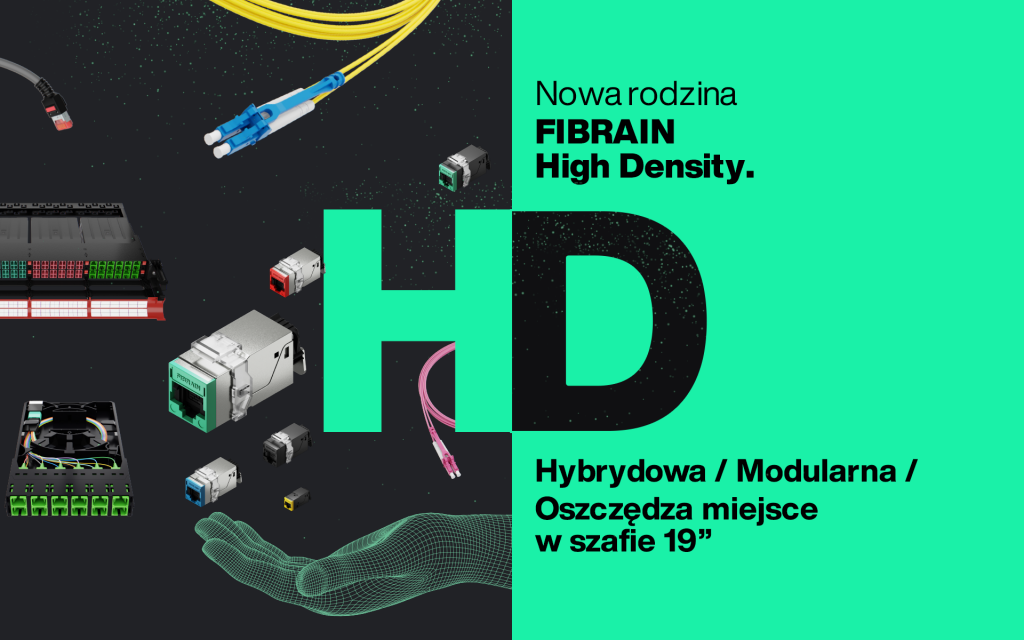 From now on, the maximum packing density is 48 RJ45 ports or 192 fiber connections in 1U ! The FIBRAIN hybrid system will facilitate and speed up the entire installation process. Now you can choose and adapt the configuration to your own needs. It has never been this easy!
The following products are now available in FIBRAINportfolio:

RJ 45 module – tiny but powerful
wide range of applications
saving crucial space in the 19" rack
easy and quick installation
HD panel – modular, well-thought-out, and carefully designed
freedom of arrangement
modularity
unique functionality
We have also prepared a whole set of complementary accessories, including:
3 types of fiber optic splice cassettes: MPO, breakout and spliced
RJ45 and fiber optic holders
labelling fields
cable organizers

You can find more information about the new HD system here -> http://hd.fibrain.pl/
If you have any further questions, please contact with your Sales Assistant or our Sales Department.